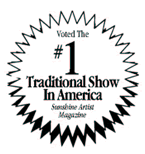 Location:
Penn's Colony Village
365 Saxonburg Blvd
Saxonburg, PA 16056
Festival Dates:
Sept. 21-22 &
28-29, 2013
Festival Hours:
Saturdays 10-6
Sundays 10-5
Admission:
Adult (16-59) $7.00
Senior (60+) $6.00
Child (8-15)  $5.00
7 & younger are free.

No Pets Policy:
Please note that
pets are not allowed.
This includes all mammals, reptiles and fowl.
Contact us:
PO Box 431
Saxonburg, PA 16056
724-352-9922

Welcome to Penn's Colony
Festival & Folk Art Marketplace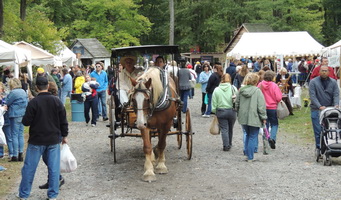 Sept. 21-22 & 28-29, 2013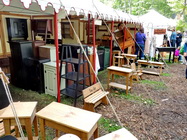 For 30 years, Penn's Colony has presented a festival as unique among other festivals as the Pittsburgh region is to the nation.
W
ith an authentic focus on the French & Indian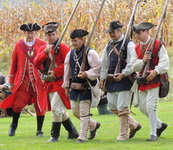 period, beginning with the 1753 journey of a young George Washington through this region, Penn's Colony Festival weaves history into a colonial faire featuring a village filled with fine craftsmen.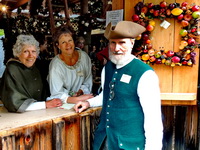 The distinction of Penn's Colony craftsmen is quality and variety. A mission for design integrity, renewable resources, green and safe products, brings 185 artisans together once a year with contemporary and traditional works for the home, garden, seasonal decoratives, holiday gifts and personal accessories.

Whether you want a custom primitive cabinet or to taste the soup renowned Food Network Host and Chef Giada de Laurentiis picked as her favorite, come to Penn's Colony Festival.
It's not just history. Not just another craft show. It's a unique Pittsburgh region experience.
Upcoming Events

June 22nd, 2013
Sept. 7th, 2013
www.WineTimeattheColony.com
Grounds Available
for Your Special Events
Promoters and Planners
Book this scenic outdoor location
just 30 minutes from Pittsburgh!

Antique Shows
Athletic Competitions
Concerts
Conventions
Dog Clubs and Competitions
Meetings
Musical Gatherings
Retreats
Weddings & Receptions
Call 724-352-9922 or

Email Grounds Rental


Senator John Heinz
HISTORY CENTER

Educational Programs